Monroe County, Arkansas
Monroe County, population of 7,582, is located in east-central Arkansas. It is made up of 621 square miles. Named after President James Monroe, the county was established on November 2, 1829. The original county seat was located in Lawrenceville, on Maddox Bay, just south of Clarendon. The county seat was moved to Clarendon in 1857, where it has remained to this day. Clarendon is located on the White River, which runs through Monroe County along with the Cache River.
Sworn to serve the public, protect the innocent, and give our lives for mankind, above all cost we will overcome any trial that is forced upon us. We are the Monroe County Sheriff's Office.
In the southwestern part of the county, the scenic White River runs through the White River National Wildlife Management Area, where it provides great boating and fishing, and is home to virtually every wild bird and animal found in the southern United States. The Louisiana Purchase State Park is located off Highway 49. It has been said that Monroe County is the home of the Ivory-Billed Woodpecker, which has been seen on several occasions around the county.
Interstate 40 passes through the county. Lake Greenlee, a rectangular lake enclosed by a four-sided levee, Green and East lakes, backwater lakes, and Maddox Bay offer excellent fishing. The Cache River runs through the county with Dagmar Wildlife Management Area providing hunting for several species.
The landscape is rich, flat, delta farmland. The economy is agriculture, soybeans, cotton, rice and wheat with some small manufacturing.
Most Recent News

08/24/2023
Burn Ban for Monroe County ...more

04/18/2023
Employment Opportunities ...more

04/04/2023
Full Time Employment ...more

01/31/2023
***WEATHER ADVISORY** ...more
Inmate - Last Booking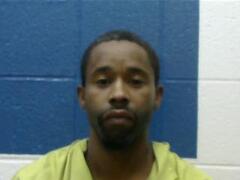 12/03/2023 - 4:45 pm
BARNES, JERRY